IMAGE MAPS and INTERFACES
This page contains Image Maps and Interfaces without text, for use in designing web pages. They are free for you to copy if you should choose to use any of them.
In Order to benefit from these maps, you will need to know something about image mapping. LiveImage Now is a great image mapping program that offers a free demo. It makes your work a lot easier! Text can easily be added to these maps using a paint program, such as PaintShop Pro.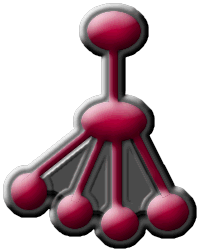 Interface1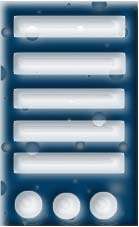 Interface2
(These images were created using Adobe PhotoShop 4.0)
NEXT
If you use the graphics on this site, Please add a link on your page to mine. Thanks and please visit again soon!
Copyright ŠJanuary 12, 1997
Candie A. Witherspoon